Have a beautiful prints with excellent speed. Use our modern Printing Machines at an affordable price!
About Us
We,
Mac Printing Solutions,
are a well known printing solution provider, catering to the market requirements as a reputed
manufacturer, supplier
,
exporter and service provider.
Our gamut comprises
Brand Printing Machines, Logo Printing Machines, Footwear Printing Machines, Tubes Printing Machines, Tyre Printing Machines, Electrical Goods Printing Machines
and
MRP Printing Machines
etc. Highly experienced engineers of our company develop these machines from A grade components and spare parts as per the international norms. Customers can purchase our technologically advanced
Printing Machines in several models such as Model CLC- 60, Model CLC- 120 SP, Model CLC- 150, Model CLC-120 UG, Model CLC-200 UG etc.
Printing Machines we offer are
capable of printing on decorate & mark on components finished products as well as unfinished goods.
These brilliantly performing machines
can print on several surfaces like of wood, metal, plastic, rubber, leather, paper etc.
For the satisfaction of our respectable customers, we render remarkable
after sales support including installation and operational training. In addition to this, we also offer Printing Services.
Our company has gained popularity in the
Asian markets
with support of its hardworking workforce, remarkable printing solutions and clarity in all the business deals. Rapidly growing sales rates of our enterprise greatly support this fact. Further, we give stress on research and development activities and with support of these work, our company is regularly bringing improvements in the existing product-line and printing machines manufacturing techniques.
Most Popular Products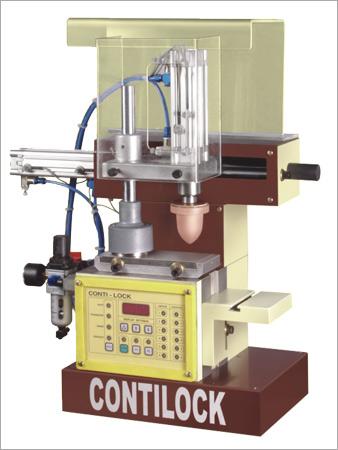 The offered Motorized Pad Printing Machine is mainly used to print logos and designs on papers, letterheads, fabrics, crockery and many other items. This printing machine is widely known in the market for its excellent performance and high-speed printing. In addition, this Motorized Pad Printing Machine is accessible to the clients in different technical specifications.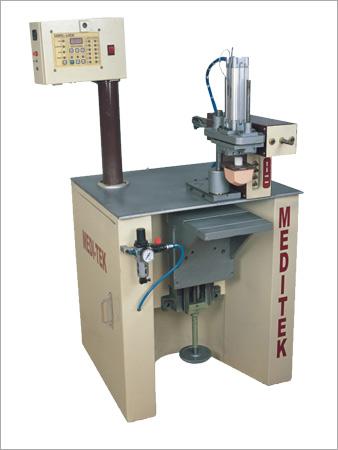 Under experts' direction, this Pneumatic Pad Printing Machine is manufactured by utilizing world class components. The offered printing machine is suited well for printing images, texts and designs on a variety of items such as crockery, electrical items, fabric, paper, etc. This Pneumatic Pad Printing Machine is immensely acclaimed among clients owing to its simple pneumatic operation and trouble free functionality.
Latest Trade Offers
Technical Specification:- Standard cliche plate size : 350 x 125 x 10mm Maximum printing dia : 200 x 80 mm Printing capacity : 800-1000 prints /hou..
Technical Specification:- Standard cliche plate size : 210 x 100 x 10mm Maximum printing dia : 80 mm Printing capacity : 1000 prints /hour Maximum..